I made an LED flashlight out of a chap stick, inspired by this instructable.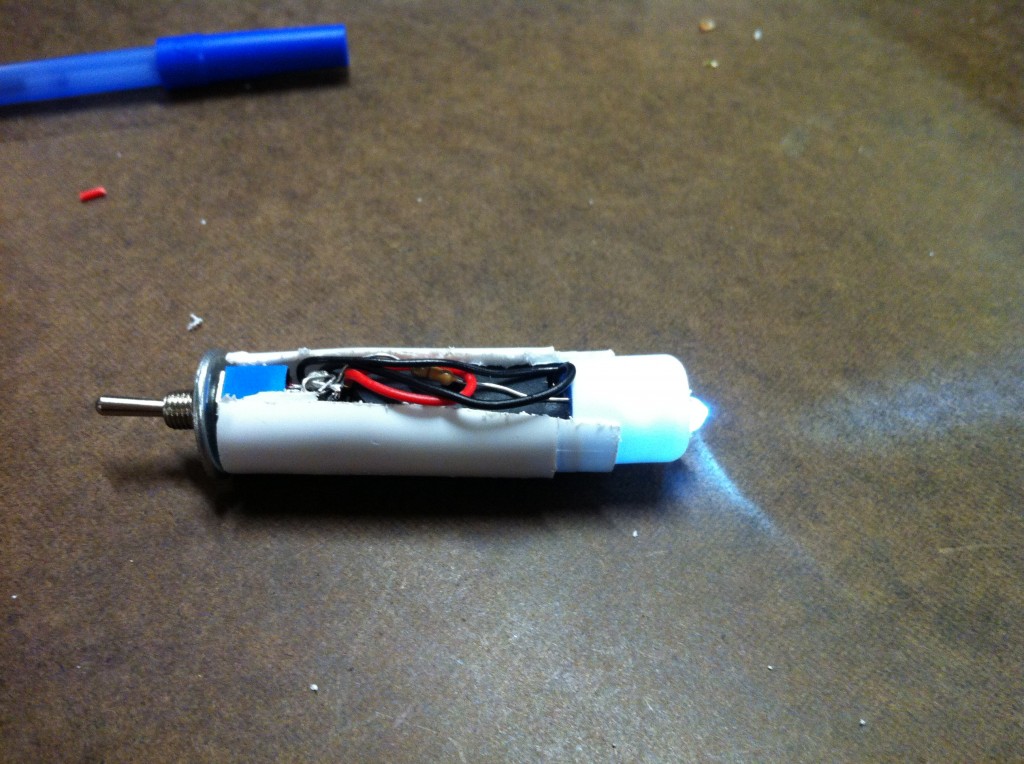 I found a bright LED inside of this thing, and I smashed it to get the LED out.
I sketched ideas out on paper and a breadboard.
There are definitely some things I would do differently next time. I'd measure the battery case and the chapstick size to make sure everything fits. I'd measure the length of wires I'd need to minimize excess wire and make everything move along faster. I also needed to figure out a way to fix the switch in there—sometimes it wobbles causing a short. Superglue and some washers helped. Finally, I'd figure out an easy way to access and replace the battery.