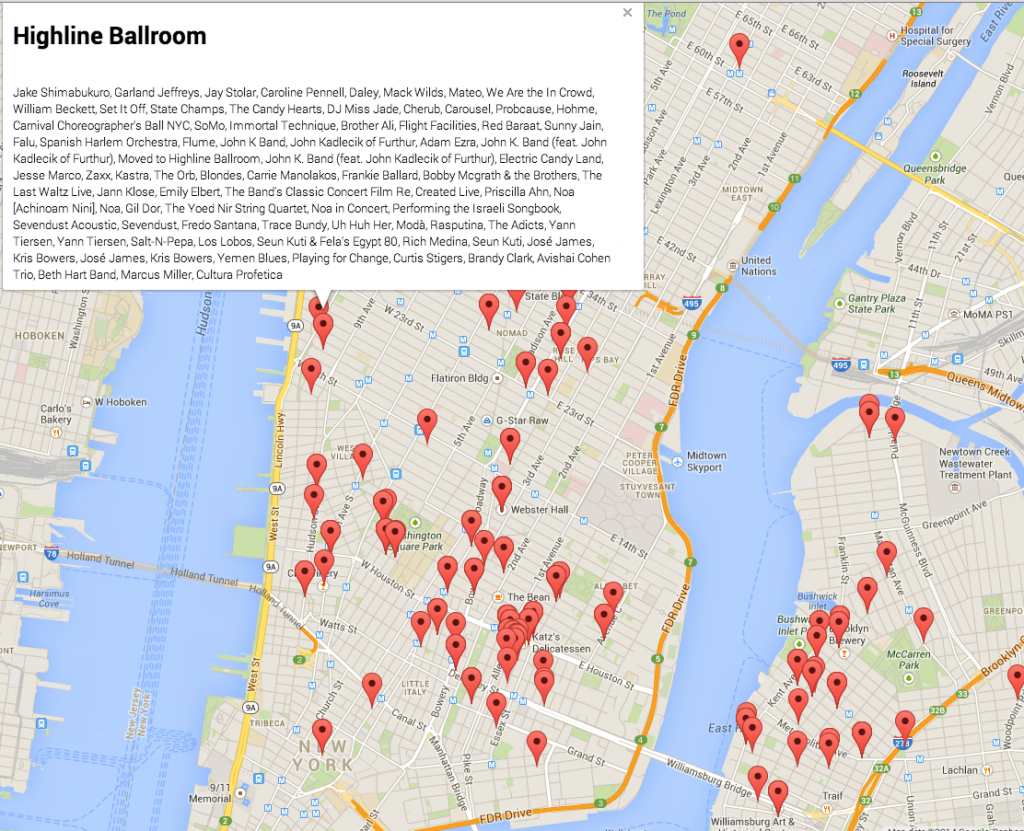 I've missed some really good shows lately, walked right past them in fact, simply because there's so much going on in NYC.
So I've starting to make an app that pulls in all the local venues from Songkick, plots them on a Google Map, and lists the upcoming events. Actually, I've decided to parse event data to find out which artists are playing, and I'm planning to use that as the basis for venue inspired radio stations.
Coming soon:
Local radio for upcoming events in a metro area and at a specific venue
Geolocation + search to set location (NYC only for now)
Create 'venue playlists' like Downtown Free Jazz or Brooklyn Hardcore by listing favorite venues
Browse other people's venue-based playlists.
This might become a project for Dynamic Web Development, we'll see! I had fun with Google Maps and music API's way back at Music Hack Day 2012, happy to get back to it.