This week I experimented with a different approach to Sonic Scrolls, where different colored blocks are placed beneath a camera and trigger different sounds.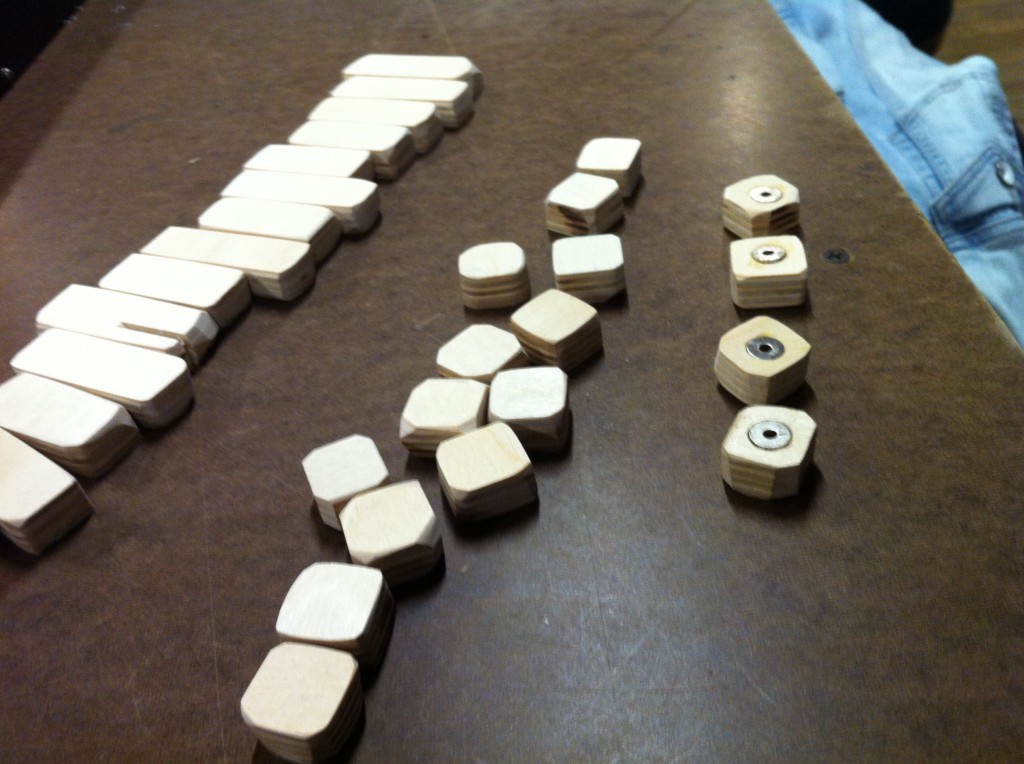 Our fabrication prompt was to make multiples, so I set about making a ton of blocks. I used the chop saw and stacked a couple blocks of wood to hold my measurement of roughly 2cm. It turns out that this is wrong: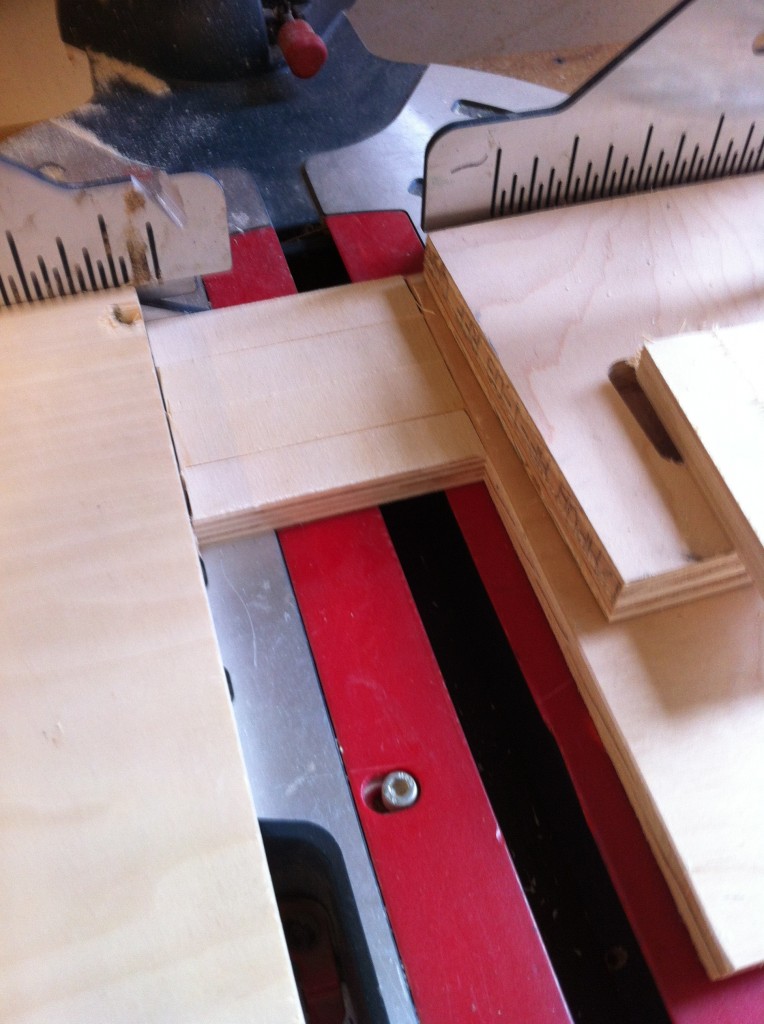 So I steadied the piece with my hand rather than trying to sandwich it.
I made a ton of blocks…
Then I sanded them with the belt sander. I kept some longer pieces that I didn't want to run through the chop saw.

I thought it might be fun to add magnets to the pieces, so I gave it a shot, but need to get the right epoxy.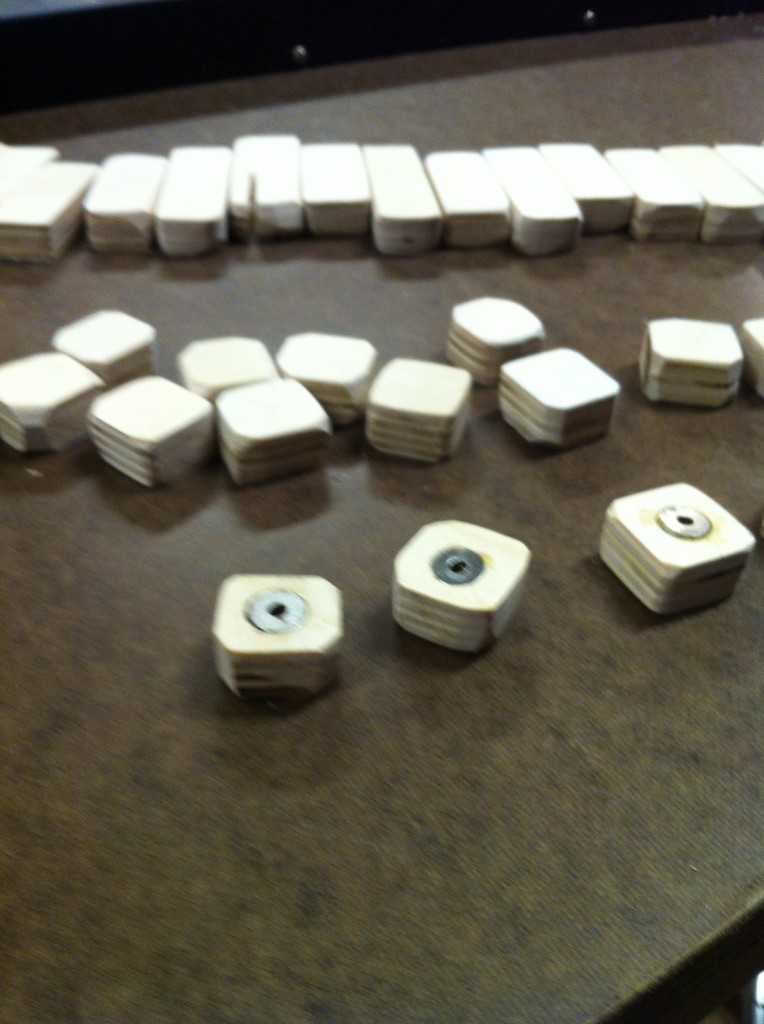 I started to color them, and considered buying some paint, but I'm not sure I want to use the blocks for this purpose anymore. I might try to use them as keys to a touch-sensitive musical keyboard instead…