I lead music & radio workshops for kids in 2nd-8th grade. We don't have the budget for a heavy-duty audio editor, so we've been using Audacity. Audacity is free and open source, but it is not the most intuitive program for anyone, let alone for kids who have never worked with audio before…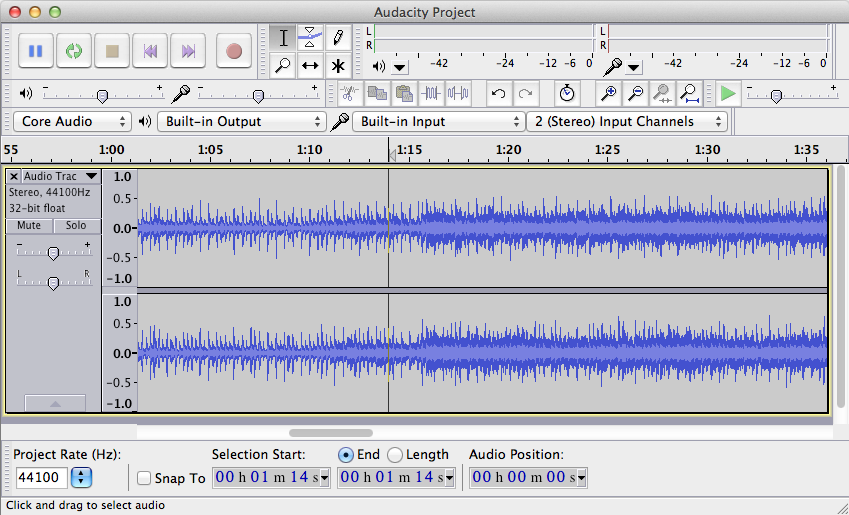 In my Technological Trends in Music Education course, one of our guest speakers pointed out that all software is moving to 'the cloud' meaning that rather than have to download an application and ensure compatibility across Mac / PC, it's easier for educators to use programs that run online in a web browser. Web Audio is becoming easy enough that all sorts of cool applications are possible, there's even a GarageBand clone. But nobody has made a simple audio editor that I could use in my workshops. Meanwhile, there are plenty of online image editors— pixlr is a fine example—and even for somebody like me who has a powerful image editing program on their computer, sometimes I just wanna make a quick edit rather than load Photoshop which takes a long time. So I started building Audio Transformer with all this in mind.
Features yet to come:
– view waveform (extract audio amplitude over time as an array, import into processing.js)
– edit files
– lots more…stay tuned!